And it's bigger than ever! Join us in the 4th largest "city" in the U.S. for this classic RPCV meet-up. Yes, Queens, it's about time!
June 25th, 5:00 p.m. at Rivercrest (https://www.rivercrestny.com/). Come wearing a Peace Corps shirt or showing off some Peace Corps swag!
If you don't see us, tell the awesome folks at Rivercrest your reservation is under Nina (and please also reach out to Nina if you're in a tough spot and need logistical support 646.386.6559).
Bring a mask and a friend! We'll be outside and can't wait to see you!
Please note that you may not receive an automated confirmation email from the website. A few days before the event, and then the day before/day of, we'll send out email reminders.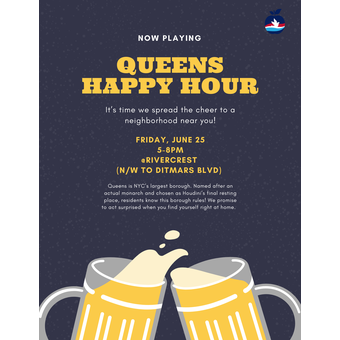 Rivercrest, 33-15 Ditmars Blvd, Astoria, NY 11105, USA